Heat pumps from Home Air Plus meet all of your heating and cooling needs in one efficient package
Home Air Plus installs and services heat pumps for customers throughout the Manchester, NH area. Heat pumps provide a higher level of efficiency by transferring hot air from one location to another, as opposed to burning traditional fuels like natural gas or oil. A heat pump installed by Home Air Plus will provide comfort year-round while delivering cost savings on your heating and cooling bills.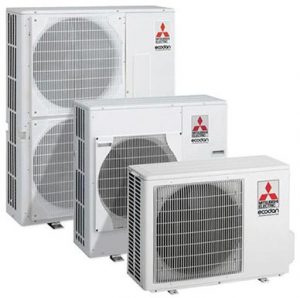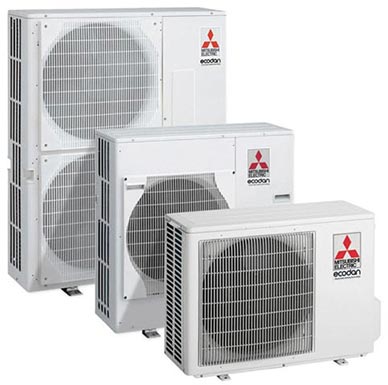 Our heat pump services include:
Installation, repair, and tune-up services
Skilled technicians
Quality products
Worry-free installation
Excellent service and support
Satisfaction Guarantee
Count on Home Air Plus for expert installation, repair and yearly maintenance of your home's heat pump.
Call 603-497-4500 to get started.
New Hampshire's heat pump repair and replacement specialists
Mitsubishi Electric brings unmatched energy efficiency, performance, and control to home cooling and heating. It's never been easier to keep everyone in your house comfortable without spending a fortune on your energy bills.
Mitsubishi heat pumps have many benefits, including air quality, efficiency, and smart controls.
Watch the video to learn more about Mitsubishi heat pumps.
The advantages of heat pumps
Lower operating costs
Heat pumps are less expensive to operate than systems that rely on combustion. This environmentally friendly solution can save money year-round.
Less maintenance
Heat pumps require less maintenance than combustion heating systems.
Lower carbon emissions
Heat pumps reduce carbon emissions and have a more efficient conversion rate of energy to heat.
Cooling capabilities
During warm months, heat pumps are able to reverse the process and act as an air conditioning unit.
Longer life
The life span of air pumps is relatively long, and you can depend on them as an exceptionally reliable and steady source of heat.
Ready to get started with your new heat pump?
Contact us today! We can help you choose the most affordable and energy-efficient solution for your home.
Request Service