Furnace Replacement

Did old faithful up and die on you? Don't worry – Home Air Plus can help! Whether you need a total system overhaul in a pinch, are considering a furnace replacement for efficiency reasons, or something else, we can help you with all of your furnace replacement needs.
Why replace your furnace?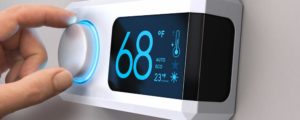 Furnace replacements aren't just for failed furnaces. You don't have to have a completely broken furnace to consider replacing it. As furnaces get older, they can begin breaking down piece by piece. This is what we commonly refer to as a furnace "nickel and diming" you. You can have a small repair here, and another slightly larger repair elsewhere that basically amounts to your furnace breaking down due to use and old age. These failures can compound, and your furnace can begin to wear through parts faster than normal, including running through motors, fuses, and otherwise. Rather than allowing your furnace to break when you need it most, resulting in panic and discomfort (or even worse such as frozen pipes), when a furnace starts to become inefficient, a furnace replacement can help keep you worry-free about the heating in your home.
A new furnace means new efficiency – plus safety!
Many people put off furnace replacement until a full failure happens. While it's true you can get a relatively long life from your furnace – similar to the life of your roof – it's important to realize that something that was efficient in 1981 is probably not even close to being efficient in this year. Replacing a furnace can mean taking advantage of better technology that can help save you hundreds if not thousands of dollars in operating costs when it comes to oil, natural gas, repairs, or even electrical consumption. If your furnace has become a resource hog – thirsty for oil, propane, natural gas, or electricity – it may be a great time for you to consider a furnace replacement.
Consider also the rise of new technology. New furnaces come with a variety of now standard features to help you monitor efficiency. You may want to consider even upgrading to a smart thermostat to take advantage of all of the features your new furnace has to offer. On top of all of this, a new furnace offers you unmatched safety upgrades to offer you peace of mind for the safety of you and your family.
Better heat – Cleaner heat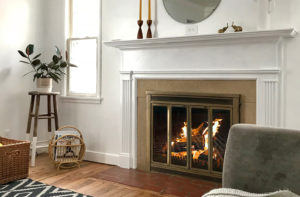 With upgrades to burning technology, a furnace replacement can often mean that the overall efficiency of your heating system is optimized. That means less leakage of warm air that could be delivered into your home for your enjoyment and comfort, less running cost, and more opportunities to further optimize your system. Newer systems are also much more cleaner, meaning your carbon footprint can decrease considerably due to your lessened use of resources.
A furnace replacement also means you may have the option to change your heating method. Want to switch from oil to natural gas, or from natural gas to electric? We know the rising costs of oil, propane, and natural gas can be worrisome for many, so if you are interested in optimizing your furnace's efficiency or even changing your fuel type, we can help. Take advantage of our free estimates to see what we can do to help you with your furnace replacement needs.
Schedule a Free Estimate