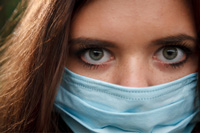 Is your home too dry? We can help. Have allergies? We can help. Would like fresh air? We can help. Are you starting to see a pattern here? At Home Air Plus, Inc., we are your indoor air quality comfort specialists! That's what we do, every day. Your home can be affected by many different types of contaminants that can have a detrimental effect on your health. We have whole-house automatic humidifiers to put moisture in the air when dry winter air creeps into your home. We have a wide assortment of air cleaning/filtering units capable of doing an entire home. We have heat recovery units for those really tight, energy star homes, or spray-foam homes. These homes NEED fresh air because they simply are so tight they don't allow for any fresh air to enter. When it comes to indoor environment, think Home Air Plus, Inc. for all your home air quality needs.

We also supply ventilation services. To make sure your home is running at optimal efficiency when it comes to both heating and cooling, it's important to check your heating equipment and ventilation pipes. At Home Air Plus, Inc. we can help with your annual heating system check up as well as routine cleaning, and make sure that your heating or cooling system is running its best just in time for the cold of winter or the heat of the summer.
We can do most anything at Home Air Plus, Inc. including, but not limited to:
Furnace cleaning & repair

Ventilation cleaning & repair

Efficiency testing & optimization

Safety inspections & maintenance
Give us a call today to get started!
Contact Us!