HomeAirPlus is Your Top Air Conditioning Contractor!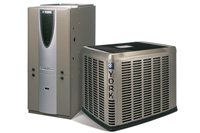 Central AC taps into your existing HVAC. Control your home temperature from your in home thermostat or even from your Nest smart thermostat. Central air conditioning offers the most cooling the fastest and is a great choice for all-over home cooling. We use Mitsubishi air conditioners which are renowned for their efficiency, quietness, and reliability.
Contact Us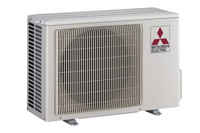 Ductless air conditioning systems mean that temperature changes are supplied directly to the room you want. They may also be called split-systems, multi-split systems, or ductless-split systems. Ductless AC can be installed almost anywhere, including in spaces that already use forced air, as a supplemental way of cooling hard-to-cool areas.
Contact Us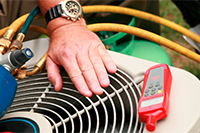 Did old faithful die? If your AC is laboring, not putting out cool air, or not working at all, HomeAirPlus comes prepared. Our trucks are fully stocked with the most common repair parts to get your unit back up and running. Most calls are resolved within hours, and we have units in stock for emergency AC replacements.
Contact Us
With rising temperatures in New Hampshire, it can be difficult to get comfortable. With the sun blaring, even if you have fans on and all the windows in your home open, you might not be able to get rid of the stuffy, humid feeling of NH's summers. When a window AC unit just isn't cutting it anymore, Home Air Plus can help make you and your family comfortable even during record-setting high temperatures.
Need help beyond an AC? While an air conditioning unit can remove some humidity from the air, if you live in a humid area such as on a lake, river, or by the beach, you may be more susceptible to having poor indoor air quality and excessive humidity. We also offer air quality services to help you diagnose why your home is uncomfortable and get you on the right track to healthy, livable temperatures and air.
Why HomeAirPlus?

Home Air Plus, located in Goffstown, NH was founded in 1989. We are a family run business that highly values honesty, integrity, and value. We aren't like some HVAC contractors who are out there to price gouge you or do a hack install. We've been doing HVAC installation for years and pride ourselves on our installation prowess as well as our after-installation customer service… Plus, we offer our 24/7 legendary emergency service! Who else do you know of that offers that?
Whichever air conditioning unit you believe is best for you, we can install it easily. We keep in mind your schedule over ours to make your installation as easy and stress-free as possible. Don't know what kind of air conditioning unit is best for you? We can help with that, too! We offer no obligation free estimates for complete air conditioning systems, and we keep our ears to the ground when it comes to Federal, State, and manufacturer rebates, coupons, and other incentives to help bring down the cost of your unit.
Ready to get started?
Contact Us